ARTICLE INTENDED FOR:
Faculty and Staff users of Starfish
INTRODUCTION:
Users with a currently active Starfish role and with an active connection to at least one student can log into Starfish.
STEP-BY-STEP INSTRUCTIONS:
Open a web browser and navigate to starfish.psu.edu
Click the "Log in to Starfish" button.
Enter your Penn State User ID and Access Password.
Enter your Two-Factor Authentication.
Faculty and Staff View of the Starfish Homepage
Upon log in, you will see your Starfish homepage. The Homepage shows your dashboard, which includes upcoming appointments, recent changes, and services to which you are connected. If you are in a role that connects to all students, you will see some information not relevant to you. You can close and rearrange tiles.
The triple bar or "hamburger" icon opens additional Starfish functions.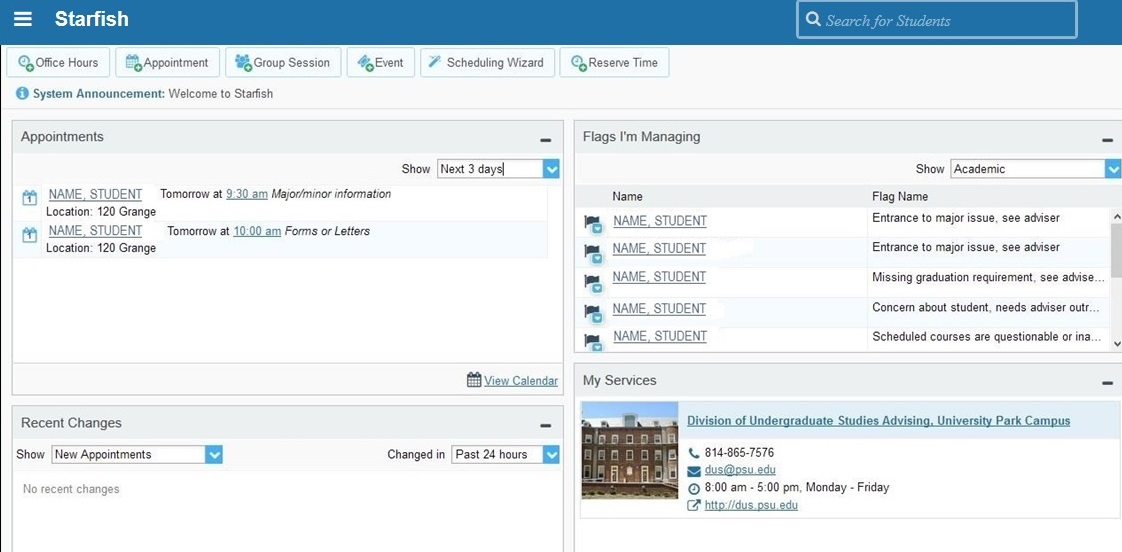 LINKS: